Three Pulitzer Prize-Winning Historians to Headline Foundation's November 28th Remarkable Evening Benefit:
Doris Kearns Goodwin, Jon Meacham & Joseph Ellis to discuss the Past, Present and Future of American Leadership with moderator David Gergen
Sixth Jefferson Series Season to bring Impressive Lineup to New Albany:
Dr. Sanjay Gupta, Glenn Close, Noah Feldman and Jeffrey Toobin, plus a Fareed Zakaria-moderated National Security Town Hall discussion featuring Stephen Hadley, General Michael Hayden and Samantha Power, all expected to sellout
[NEW ALBANY, OH, August 2, 2018] – Pulitzer Prize-winning authors and presidential historians Joseph Ellis, Doris Kearns Goodwin and Jon Meacham will headline the 2018 Remarkable Evening benefit on November 28th in New Albany, Ohio. The evening's panel discussion, titled American Leadership: Our past, present and future, will be moderated by David Gergen, respected political analyst and co-director of the Center for Public Leadership at the Harvard Kennedy School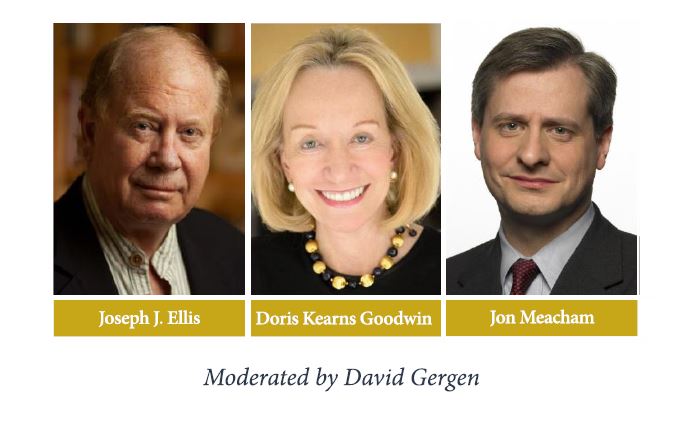 Underwritten and hosted by the Wexner Family, Remarkable Evening is the primary fundraiser for The New Albany Community Foundation.  Proceeds from the benefit support the Foundation's grant making, community projects and Foundation programming including The Jefferson Series.  To date, the Foundation's student lecture series has enabled over 11,500 central Ohio students to interact with accomplished leaders in the areas of public policy, global affairs and national security, health and wellness, business and economics, the arts, mental health and addiction, literature and journalism and more.
Lead sponsors for this year's Remarkable Evening include American Electric Power, The Berend Family and Joint Implant Surgeons, Huntington, Justice, Nickolas Savko & Sons, Inc., The New Albany Company and the Wexner Family.
In addition to this year's distinguished panel of leading presidential authors and scholars, the list of renowned speakers who have appeared at Remarkable Evening over the past 16 years includes Presidents George W. Bush and Bill Clinton, Prime Minister Tony Blair, General Colin Powell and Secretary of State Condoleezza Rice, among others.
Founded in 1995, The New Albany Community Foundation continues to focus on initiatives that enrich the community in the areas of lifelong learning, health and wellness, the arts and the environment. Remarkable Evening has raised over $20 million over the years, which is reinvested into the community through transformational projects and grants. Since its inception, the Foundation has awarded nearly $12 million in grants to area not-for-profit organizations that enrich lives.
Over $4 million toward education & lifelong learning
Over $6 million toward arts and culture
Over $1.3 million toward health & wellness
$500,000 toward environment, historic preservation & community initiatives
New for the 2018-2019 Jefferson Series season, the Foundation will present an annual program that includes discussion on opposing views on a timely, relevant issue. Envisioned by and launched through support from a fund established by the Barb and Phil Derrow family of New Albany, the fund and program will be called the New Albany Center for Civil Discourse & Debate.  The inaugural presentation of the program will feature a discussion between Noah Feldman and Jeffrey Toobin on the topic of free speech.
"Our family believes in the power of discussion and debate," said Phil Derrow, CEO of Ohio Transmission Corp and vice president of the New Albany Plain Local Schools Board of Education.  "We are committed to presenting in perpetuity important conversations about topics that might sometimes be controversial but that need to occur to facilitate lifelong learning and create greater understanding.  We are very excited to be able to present this forum to the community."
"The impact that the Foundation is having in New Albany and on high school students from throughout central Ohio is extraordinary," said The New Albany Community Foundation Board Chair and White Fence Surgical CEO, Dr. Keith Berend. "The feedback we receive from the audience, both adults and students alike, affirms that the desire to be engaged in lifelong learning and to connect with one's community is alive and well.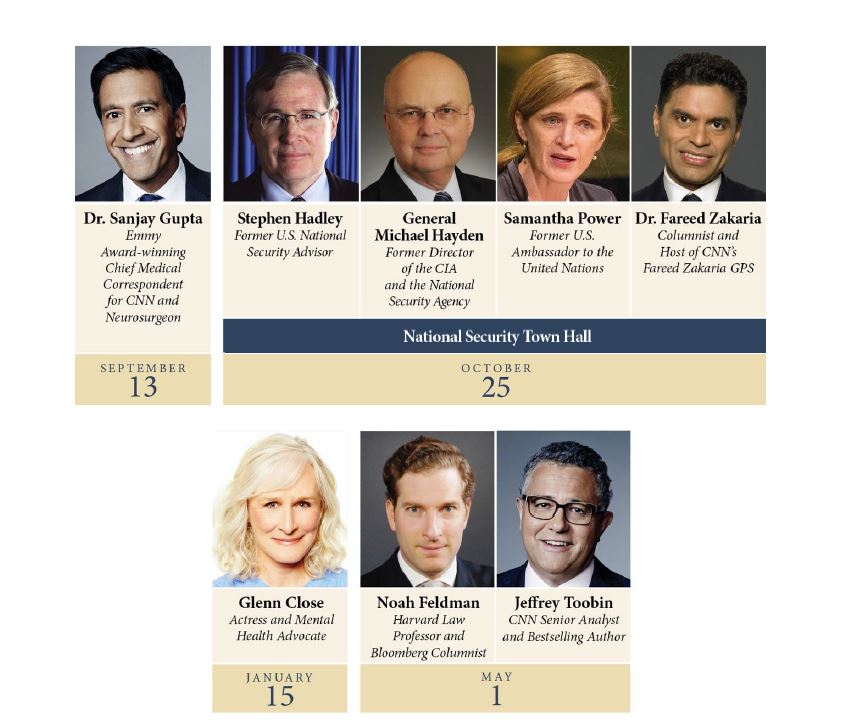 Although the Foundation routinely presents high quality speakers, seat prices have remained accessible to the entire community beginning August 1st, 2018 through Ticketmaster, with tickets at $35, $25 and $10 for students, senior citizens and veterans. All Jefferson Series events are held at the Jeanne B. McCoy Community Center for the Arts.
For sponsorship information regarding Remarkable Evening, please contact Craig Mohre at 614.939.8150 or craigmohre@newalbanyfoundation.org.
---
Remarkable Evening Speaker Bios: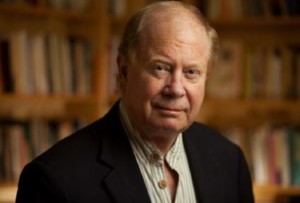 Joseph J. Ellis is one of the nation's leading scholars of American history. Ellis was awarded the Pulitzer Prize for Founding Brothers: The Revolutionary Generation and won the National Book Award for American Sphinx, The Character of Thomas Jefferson. His in-depth chronicle of the life of our first President, His Excellency: George Washington, was a New York Times best seller. Ellis' newest book, American Dialogue: The Founding Fathers and Us, will be released in Fall
2018.
Ellis' essays and book reviews appear regularly in national publications, such as The New York Times, the Los Angeles Times, The Wall Street Journal, the Chicago Tribune, The New Republic, and The New Yorker. Ellis' commentaries have been featured on CBS, CSPAN, CNN, and the PBS's NewsHour with Jim Lehrer, and he has appeared in several PBS documentaries on early America, including "John and Abigail [Adams]" for PBS's The American Experience and a History Channel documentary on George Washington.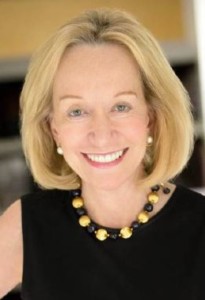 Doris Kearns Goodwin is a world-renowned presidential historian and Pulitzer Prize-winning author. Goodwin is the author of critically acclaimed and New York Times best-selling books and is well known for her television and documentary appearances on shows such as "Meet the Press."
Her latest book, published this fall, is Leadership in Turbulent Times, an illuminating exploration into the early development, growth, and exercise of leadership that provides an accessible and essential road map for aspiring and established leaders in every field.
The Bully Pulpit: Theodore Roosevelt, William Howard Taft, and the Golden Age of Journalism (November, 2013), winner of the Carnegie Medal, is a dynamic history of the first decade of the Progressive era, that tumultuous time when the nation was coming unsealed and reform was in the air. Steven Spielberg's Amblin Partners has acquired the film and television rights to the book.
Spielberg and Goodwin previously worked together on Lincoln, based in part on Goodwin's award-winning Team of Rivals: The Political Genius of Abraham Lincoln, an epic tome that illuminates Lincoln's political genius, as the one-term congressman and prairie lawyer rises from obscurity to prevail over three gifted rivals of national reputation to become president.
Team of Rivals was awarded the prestigious Lincoln Prize, the inaugural Book Prize for American History, and Goodwin in 2016 was the first historian to receive the Lincoln Leadership Prize from the Abraham Lincoln Presidential Library Foundation. The film Lincoln grossed $275 million at the box office and earned 12 Academy Award® nominations, including an Academy Award for actor Daniel Day-Lewis for his portrayal of President Abraham Lincoln.
Goodwin was awarded the Pulitzer Prize in history for No Ordinary Time: Franklin and Eleanor Roosevelt: The Home Front in World War II, and is the author of the best sellers Wait Till Next Year, Lyndon Johnson and the American Dream and The Fitzgeralds and the Kennedys, which was adapted into an award-winning five-part TV miniseries. Well known for her appearances and commentary on television, Goodwin is seen frequently on television and cable networks as well as late night and Sunday morning talk shows, including The Late Show with Stephen Colbert and Meet the Press. Additionally, she played herself on the Simpsons and American Horror Story.
Goodwin has served as a consultant and has been interviewed extensively for PBS and HISTORY's documentaries on Presidents Lyndon B. Johnson, Franklin D. Roosevelt, Abraham Lincoln, the Kennedy family, and on Ken Burns' films Baseball and The Roosevelts: An Intimate History. She most recently served as a consultant on HBO's film All the Way starring Bryan Cranston as President Johnson.
Goodwin is currently working on a book on Presidential leadership that incorporates her five decades of scholarship studying Lincoln, Theodore Roosevelt, FDR and LBJ. It was Goodwin's experience as a 24- year-old White House Fellow, working directly for President Johnson as an assistant in his last year in the White House, and later assisting him in the preparation of his memoirs, that fueled her interest in becoming a presidential historian and author.
Goodwin graduated magna cum laude from Colby College, and was a Woodrow Wilson Fellow. She earned a Doctor of Philosophy degree in Government from Harvard University, where she taught Government, including a course on the American Presidency. Among her many honors and awards, Goodwin was awarded the Charles Frankel Prize, given by the National Endowment for the Humanities, the Sarah Josepha Hale Medal, the New England Book Award, and recently the Carl Sandburg Literary Award and the Ohioana Book Award.
Goodwin lives in Concord, Massachusetts, with her husband, the writer, presidential advisor, speechwriter and playwright Richard N. Goodwin. She was the first woman to enter the Boston Red Sox locker room, and is a devoted fan of the World Series-winning team.
Jon Meacham, presidential historian, Pulitzer Prize-winner, and contributor to TIME and The New York Times Book Review, is one of America's most prominent public intellectuals. A regular guest on Morning Joe, he is known as a skilled raconteur with a depth of knowledge about politics, religion, and current affairs. Meacham brings historical context to the issues and events impacting our daily lives.
His latest Presidential biography, Destiny and Power: The American Odyssey of George Herbert Walker Bush, debuted at #1 on the New York Times best sellers list. The Times said, "Destiny and Power reflects the qualities of both subject and biographer: judicious, balanced, deliberative, with a deep appreciation of history and the personalities who shape it." A friend of the Bush family, Meacham delivered a tribute at the funeral of First Lady Barbara Bush.
His #1 New York Times best seller, Thomas Jefferson: The Art of Power, was hailed as "masterful and intimate" by Fortune magazine. His other national best sellers include Franklin and Winston, American Gospel, and American Lion: Andrew Jackson in the White House, which won the Pulitzer Prize in 2009.
A contributing editor at TIME, Meacham writes for the magazine's Ideas section. He also pens "The Long View" column in The New York Times Book Review in which he "looks back at books that speak to our current historical and cultural moment." He served as Newsweek's managing editor from 1998 to 2006 and editor from 2006 to 2010. The New York Times called him "one of the most influential editors in the news magazine business."
Meacham has appeared on Meet The Press, The Colbert Report, and Ken Burns' documentary series The Roosevelts: An Intimate History. Fox News produced an hour-long special about Meacham's Destiny and Power in November 2015.
Named a "Global Leader for Tomorrow" by the World Economic Forum, he is a member of the Council on Foreign Relations, a fellow of the Society of American Historians, and chairs the National Advisory Board of the John C. Danforth Center on Religion and Politics at Washington University. Meacham is a Distinguished Visiting Professor of History at The University of the South and a Visiting Distinguished Professor at Vanderbilt.
He is currently at work on a biography of James and Dolley Madison, while his next book, The Soul of America: The Battle for Our Better Angels, tells of the slow, painful, and often tragic story of progress in America. It is scheduled for release in 2018.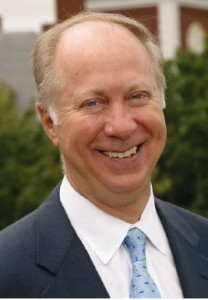 David Gergen is a professor of public service and co-director of the Center for Public Leadership at the Harvard Kennedy School, positions he has held for over a decade. In addition, he serves as a senior political analyst for CNN and works actively with a rising generation of new leaders.
In the past, he has served as a White House adviser to four U.S. presidents of both parties: Nixon, Ford, Reagan and Clinton. He wrote about those experiences in his New York Times best-seller, Eyewitness to Power: The Essence of Leadership, Nixon to Clinton (Simon & Schuster, 2001).
In the 1980s, he began a career in journalism. Starting with the MacNeil-Lehrer NewsHour in 1984, he has been a regular commentator on public affairs for some 30 years. Over the years, he has been active on many non-profit boards, serving in the past on the boards of both Yale and Duke Universities. Among his current boards are Teach for America, The Mission Continues, The Trilateral Commission and Elon University's School of Law.
David's work as co-director of the Center for Public Leadership at the Kennedy School has enabled him to work closely with a rising generation of younger leaders, especially social entrepreneurs, military veterans and Young Global Leaders chosen by the World Economic Forum. Through the generosity of outside donors, the Center helps to provide scholarships to over 100 students a year, preparing them to serve as leaders for the common good. The Center also promotes scholarship at the frontiers of leadership studies.
David has been married since 1967 to Anne Elizabeth Gergen of England, a family therapist. They have two children and five grand-children.
---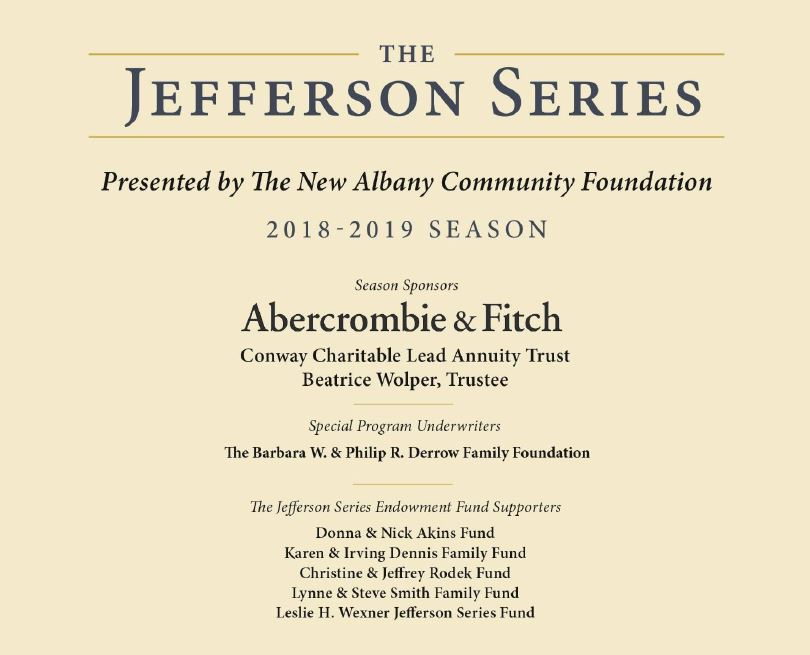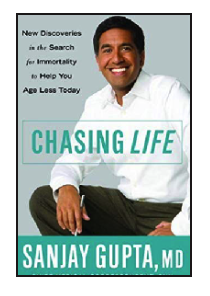 Dr. Sanjay Gupta is the multiple Emmy Award-winning chief medical correspondent for CNN. Gupta, a practicing neurosurgeon, plays an integral role in CNN's reporting on health and medical news for all of CNN's shows domestically and internationally, and contributes to CNN.com. His medical training and public health policy experience distinguishes his reporting from war zones and natural disasters,  as well as on a range of medical and scientific topics, including the opioid crisis, Pandemic outbreaks, brain injury, disaster recovery, health care reform, fitness, military medicine, and medicinal marijuana. Dr. Gupta is the host of Vital Signs on CNN.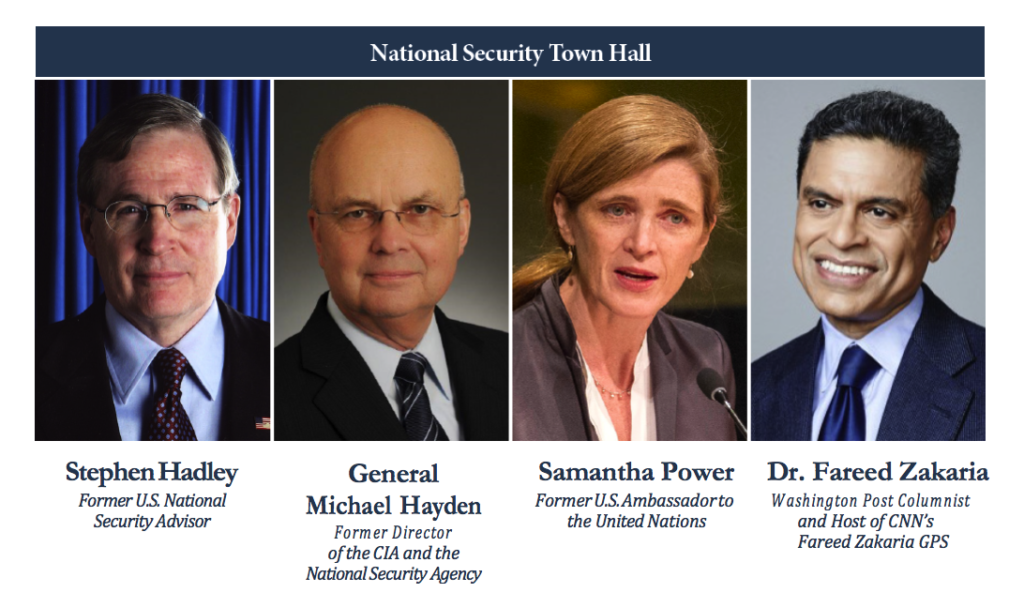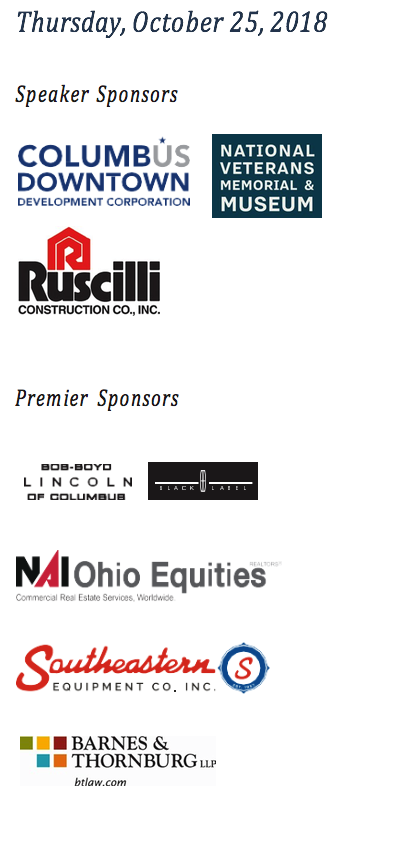 Stephen J. Hadley is a principal of RiceHadleyGates LLC, an international strategic consulting firm founded with Condoleezza Rice, Robert Gates, and Anja Manuel. RiceHadleyGates assists executives in overcoming challenges to doing business in major emerging markets like China, India, Brazil, Turkey, and Indonesia.
Mr. Hadley served as assistant to the president for national security affairs from 2005 to 2009. He was the principal White House foreign policy advisor to the president, directed the National Security Council staff, and ran the interagency national security policy development and execution process. From 2001 to 2005, Mr. Hadley served as the assistant to the president and deputy national security advisor. He also served as the assistant secretary of defense for international security policy under then-Secretary of Defense Dick Cheney from 1989 to 1993. Mr. Hadley represented the Defense Department on arms control and defense matters, including negotiations with the Soviet Union and then Russia, security issues involving NATO and Western Europe, and export and technology control matters. Mr. Hadley served as both a partner in the Washington D.C. law firm of Shea and Gardner and principal in the Scowcroft Group. He was counsel to the Tower Commission in 1987 as it investigated arms sales to Iran, and served on the National Security Council staff under President Ford from 1974 to 1977.
Mr. Hadley serves on a number of corporate and advisory boards, and is currently the chair of RAND's Center for Middle East Public Policy advisory board and of the Human Freedom Advisory Council of the George W. Bush Institute. He serves on the boards of Yale University's Kissinger Papers, the Atlantic Council, the board of managers of the John Hopkins University's Applied Physics Laboratory, and the State Department's foreign affairs policy board. Mr. Hadley is also board chairman of the United States Institute of Peace. Mr. Hadley has been a member of CFR since 1993. He is based in Washington, DC.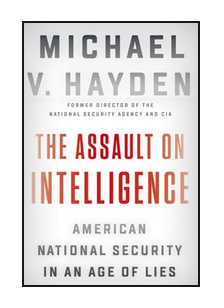 General Michael Hayden is a retired four-star general and former director of the Central Intelligence Agency (CIA) and the National Security Agency (NSA). As head of the country's premier intelligence agencies, he was on the frontlines of geopolitics, the war on terror and the growing cyber challenge. After having served nearly 40 years in the Air Force, he became the longest-tenured NSA director and the number one military intelligence officer in the country, overseeing the entire security community. Hayden also served as commander of the Air Intelligence Agency and Director of the Joint Command and Control Warfare Center and served in senior staff positions at the Pentagon, at U.S. European Command, at the National Security Council, and the U.S. Embassy in Bulgaria. He was also the deputy chief of staff for the United Nations Command and U.S. Forces in South Korea.
He was featured in the HBO documentary Manhunt, which looked at espionage through the eyes of the insiders who led the secret war against Osama bin Laden, and in Showtime's The Spymasters, a detailed look at the directors of the Central Intelligence Agency.
Hayden is currently a principal at the Chertoff Group and a distinguished visiting professor at the George Mason University Schar School of Policy and Government. He is on the board of directors of Motorola Solutions and serves on a variety of other boards and consultancies. In 2013, the Intelligence and National Security Alliance (INSA) awarded Hayden the 29th annual
William Oliver Baker Award. General Hayden is also the first recipient of the Helms Award presented by the CIA Officers' Memorial Foundation. In 2014, he was the inaugural Humanitas visiting professor in intelligence studies at Oxford University in the United Kingdom. His recent memoir, Playing to the Edge: American Intelligence in the Age of Terror, has been a New York Times best seller and was selected as one of the 100 most notable books of 2016.
Samantha Power is the Anna Lindh Professor of the Practice of Global Leadership and Public Policy at Harvard Kennedy School and Professor of Practice at Harvard Law School. Ambassador Power is a 2017-18 Fellow at the Radcliffe Institute for Advanced Study.
From 2013 to 2017 Power served as the 28th U.S. Permanent Representative to the United Nations, as well as a member of President Obama's cabinet. In this role, Power became the public face of U.S. opposition to Russian aggression in Ukraine and Syria, negotiated the toughest sanctions in a generation against North Korea, lobbied to secure the release of political prisoners, helped build new international law to cripple ISIL's financial networks, and supported President Obama's path breaking actions to end the Ebola crisis. President Obama has called her "one of our foremost thinkers on foreign policy," saying that "she showed us that the international community has a moral responsibility and a profound interest in resolving conflicts and defending human dignity."
From 2009 to 2013, Power served on the National Security Council as Special Assistant to the President and Senior Director for Multilateral Affairs and Human Rights, where she focused on issues including atrocity prevention; UN reform; LGBT and women's rights; the promotion of religious freedom and the protection of religious minorities; and the prevention of human trafficking.
Called by Forbes "a powerful crusader for U.S. foreign policy as well as human rights and democracy," Ambassador Power has been named one of TIME's "100 Most Influential People" and one of Foreign Policy's "Top 100 Global Thinkers."
Power has been recognized as a leading voice internationally for principled American engagement in the world. Her book "A Problem from Hell": America and the Age of Genocide won the Pulitzer Prize and the National Book Critics Circle Award in 2003. Power is also the author of The New York Times
best seller Chasing the Flame: Sergio Vieira de Mello and the Fight to Save the World (2008) and was the co-editor, with Derek Chollet, of The Unquiet American: Richard Holbrooke in the World (2011). She is currently writing a new book, The Education of an Idealist, which will chronicle her years in public service and reflect on the role of human rights and humanitarian ideals in contemporary geopolitics.
Power began her career as a journalist, reporting from places such as Bosnia, East Timor, Kosovo, Rwanda, Sudan, and Zimbabwe. Before joining the U.S. government, Power was the founding executive director of the Carr Center for Human Rights Policy at the Kennedy School, a columnist for TIME, and a National Magazine Award-winning contributor to The Atlantic, The New Yorker, and The New York Review of Books.
Power immigrated to the United States from Ireland at the age of nine. She earned a B.A. from Yale University and a J.D. from Harvard Law School. She is married and has two children.
Dr. Fareed Zakaria (moderator), host of CNN's Fareed Zakaria GPS, contributing editor at The Atlantic, and Washington Post columnist, is widely respected for his thoughtful analysis and ability to spot economic and political trends. Esquire magazine described him as "the most influential foreign policy adviser of his generation."
Fareed Zakaria GPS, CNN's flagship international affairs program, is a destination for those seeking smart commentary and civil conversation about the big ideas and global challenges of our time. Winner of a 2012 Peabody Award, the Emmy- nominated GPS features Zakaria's fascinating panel discussions and one-on-one interviews with heads of state, intellectuals, and business leaders. His columns and cover stories — ranging from the future of the Middle East and America's role in the world to the politics and culture of the global economy — reach millions of readers.
Zakaria's international best seller The Post-American World is about the "rise of the rest," analyzing the growth of China, India, Brazil, among others, and what it means for the future. The New York Times called it "a relentlessly intelligent book," while the Boston Sunday Globe wrote, "Zakaria…may have more intellectual range and insights than any other public thinker in the West." His previous best seller, The Future of Freedom, has been translated into more than 20 languages and was called "a work of tremendous originality and insight" by The Washington Post.
Born in India and educated at Yale and Harvard, where he received his PhD, Zakaria became the youngest managing editor of Foreign Affairs at 28. He was the editor of Newsweek International from 2000 to 2010 and Editor-at-Large at TIME from 2010 to 2014.
Zakaria serves on the board of the New America Foundation. He has won the Deadline Club Award for Best Columnist, a National Magazine Award, two Overseas Press Club Awards, and the Padma Bhushan. His work has appeared in The New Yorker, The New York Times, The Wall Street Journal, and Slate. Foreign Policy magazine named him one of the Top 100 Global Thinkers.

Glenn Close is a beloved and acclaimed performer whose indelible characters have graced the stage, screen, and television. An Emmy, SAG, and Golden Globe award winner, Close is the recipient of three Tony Awards for her performances in The Real Thing, Death and the Maiden, and the musical, Sunset Boulevard. Close began her stage career in Harold Prince's Love for Love in 1974, and received her first Tony nomination for Barnum in 1980.
Twenty-two years after her performance in Sunset Boulevard, Close reprised her role in London's West End in 2016 for which she won a London Evening Standard Award and was nominated for an Olivier Award, and again on Broadway in early 2017. Close made her film debut in 1982's The World According to Garp, receiving an Academy Award nomination for her performance. She went on to receive Oscar nominations for performances in The Big Chill, The Natural, Fatal Attraction, and Dangerous Liaisons. Other popular films that she has appeared in include Jagged Edge, Reversal of Fortune, Air Force One, 101 Dalmatians and its sequel. Her performance in Fatal Attraction was ranked 36th on Premiere Magazine's list of 100 greatest movie characters of all time. Her recent film appearances include What Happened to Monday, The Girl with All the Gifts, Marvel's Guardians of the Galaxy Vol. 1 and 2, and The Wife, based on the bestselling novel.
For television, Close won an Emmy Award for her TV film, Serving in Silence, plus a SAG Award and a Golden Globe for her performance in Showtime's The Lion in Winter. She won another Golden Globe and two consecutive Emmys as "Best Actress in a Drama Series" for her critically acclaimed role in FX's Damages. The Los Angeles Times said, "Close's performance illuminates rather than outshines with its high wattage." Airing for five seasons, the show garnered over 50 nominations and 8 wins.
Close is a Trustee Emeritus of The Sundance Institute and a Trustee of The Wildlife Conservation Society. She is a founder and the Chairperson of Bring Change 2 Mind, a charity whose mission is to fight the stigma that surrounds mental illness.
Close received an Oscar nomination for her role in Albert Nobbs, a film she co-wrote and produced. In April 2017, she was honored by Theatre Forward with the Theatre Artist Award.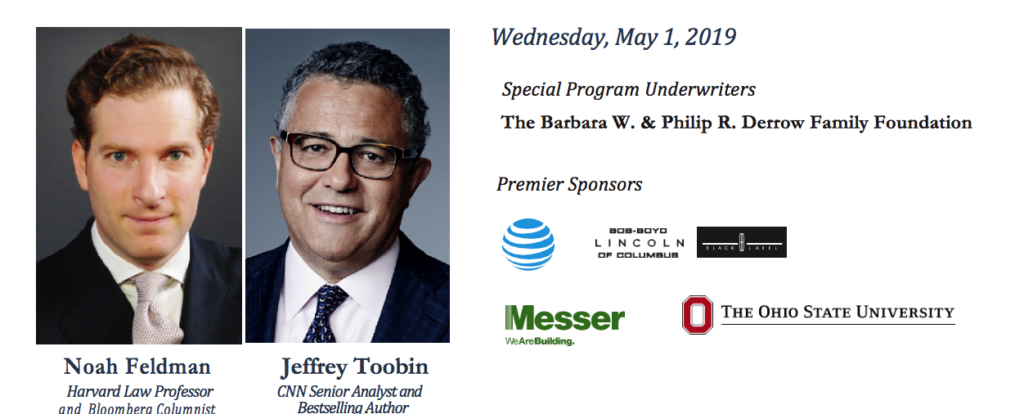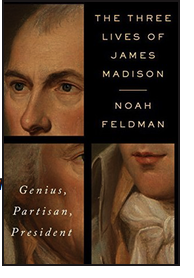 Noah Feldman, Harvard Law professor, is a highly respected public intellectual known for his ability to frame and explain complex legal issues as well as foreign policy, politics, and religion. Called "one of the stars of his generation" by Supreme Court Justice Elena Kagan, he writes a weekly column for Bloomberg News, specializing in real-time analysis of today's big legal cases. Esquire named him one of the "75 most influential people of the 21st century."
The Felix Frankfurter Professor of Law at Harvard Law School, Feldman teaches constitutional and international law and is a Senior Fellow of the Society of Fellows at Harvard University. He speaks four languages, including Arabic and Hebrew, and is an expert on Islamic philosophy and law, the separation of church and state, and the U.S. Supreme Court.
One of New York Magazine's three most influential contemporary idea-drivers, Feldman clerked for Supreme Court Justice David Souter and served as a senior constitutional adviser during the drafting of Iraq's constitution. He speaks widely on international affairs and what he calls "the intersection of ideas and real world power politics."
According to Harvard Law's William Rubenstein, "When Noah Feldman opens his mouth words flutter out like butterflies loosed from a net. The effect is luminous, but the substance concrete.
Few people know as much about as many things, fewer still are able to articulate their knowledge with the style, insight, and passion that Noah – with little apparent effort – commands."
Publishers Weekly called Feldman's Scorpions: The Battles and Triumphs of FDR's Great Justices "a first-rate work of narrative history that succeeds in bringing the intellectual and political battles of the post-Roosevelt Court vividly to life." His 2013 book, Cool War: The Future of Global Competition, is a thought-provoking look at U.S.-China relations. His other books include Constitutional Law: Eighteenth Edition (co-authored with Kathleen Sullivan), The Fall and Rise of the Islamic State, Divided by God, and After Jihad.
In October 2017, Feldman released his book, The Three Lives of James Madison: Genius, Partisan, President, a sweeping reexamination of the Founding Father who transformed the United States.
Feldman is the director of the Julis-Rabinowitz Program on Jewish and Israeli Law at Harvard Law. A graduate of Harvard College and Yale Law School, he earned a doctorate in Islamic thought from Oxford as a Rhodes Scholar.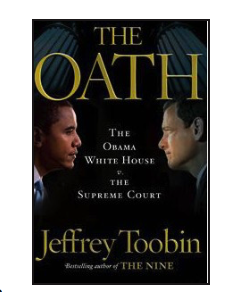 Jeffrey Toobin, a high-profile senior analyst for CNN and staff writer for The New Yorker, is one of the country's most esteemed experts on politics, media, and the law. With unparalleled journalistic skill, Toobin has provided analysis on some of the most provocative and important events of our time. The author of critically acclaimed best-sellers, Toobin delved into the historical, political, and personal inner workings of the Supreme Court and its justices in his book The Nine: Inside the Secret World of the Supreme Court.
Toobin's latest best seller, American Heiress: The Wild Saga of the Kidnapping, Crimes, and Trial of Patty Hearst, was released to considerable acclaim in August 2016. The book examines the 1974 kidnapping of Patty Hearst, granddaughter of publishing magnate William Randolph Hearst, by the Symbionese Liberation Army. The astonishing, theatrical details of the saga are firmly bound to a tangible reality, aided by more than a hundred interviews and thousands of previously secret documents. Toobin allows readers to peek into the past – right into one of the most insane eras of American history. The book has already been optioned for film by Fox 2000.
His other book, The Run of His Life: The People vs. O.J. Simpson, was the basis for the acclaimed mini-series on FX, starring Cuba Gooding, Jr., John Travolta, and Sarah Paulson. Toobin's next book will focus on the ongoing probe into Russian interference in the 2016 U.S. Presidential Election. Toobin lives in New York City with his wife and two children.
---