McCoy Award Honorees · Past Winners
Tiney McComb (2011)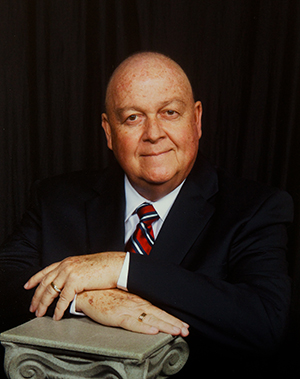 Tiney McComb has made an indelible mark on the New Albany and central Ohio communities both as a successful banker and as a caring philanthropist. A self-made man, Tiney founded Heartland BancCorp in 1988 and built it into one of central Ohio's most respected businesses. Through professional success he has positively impacted thousands of lives, providing employment and helping people achieve their personal dreams by financing businesses, home improvements and college educations. Heartland Bank is a consistent and generous supporter of the many communities in which it has branches, supporting a variety of causes and events throughout the years.
A community volunteer himself, Tiney has served on a number of boards including the New Albany Community Foundation, American Red Cross, the Ohio 4-H Foundation, the Ohio Legal Assistance Foundation and the Osteopathic Heritage Foundation, among others. Tiney's valuable guidance, compassionate heart and friendly demeanor have enriched all of these organizations and helped them chart a course for sustainable success. In 2010, Tiney was honored by his alma mater with the Marshall University Distinguished Alumni Award for Community Service.
Tiney McComb helped build the New Albany Community Foundation, serving as one of its first board of trustee members. He was one of the first to establish an endowment fund at the foundation named in memory of his late wife, Helena. The fund impacts hundreds of children each year by supporting vocal music educational and performance opportunities, including four productions of the New Albany Arts Council's junior musicals Oklahoma!, The Pirates of Penzance, The Music Man and Annie. The fund has also supported the Columbus Childrens Choir and its New Albany satellite choir.
Tiney embodies the spirit of The McCoy Award through his community service, leadership and generosity toward the betterment of the community. He has earned the respect and admiration of the entire community, and we proudly honor him with the 2011 Jeanne & John G. McCoy Community Service Award.